The home of Regency Miniature Schnauzers is located in the countryside of Tracy, California. We offer many services, including the sale of world famous show dogs and superior -
quality companion puppies.
Regency's founder, Beverly Verna, had been breeding and showing Miniature Schnauzers since 1972 prior to her passing in 2015. Over 152 AKC champions have been bred at Regency, and show dogs bearing the Regency prefix can be found in just about every country in the world.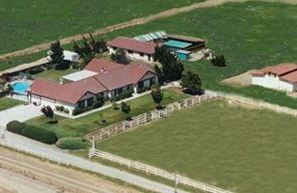 As a member and Governor of the American Miniature Schnauzer Club, Regency holds the club's Code of Ethics in high regard. The Code of Ethics states (in Part) that we will breed to improve the conformation, health, and temperament of the Miniature Schnauzer in order to further the integrity of the breed. Beverly traveled world wide as an AKC Handler as well as an AKC Judge.
Regency's inception was in Santa Clara where Beverly and her family lived for 17 years. What began as a hobby has turned into a multi-faceted business, but it was Bev's love for the breed & the pleasure of the company of the dogs that kept it going so long and so well.
The Kennel itself is built more like a house than any kennel you might have seen. In front of the building there is a large, fenced-in grassy yard where puppies and adult dogs can run and play. Inside the building is a large grooming room, a special warm and quiet room for mothers and puppies and a separate crate room where the dogs sleep at night. I believe that every dog needs to be given loving human touch everyday, therefore, each dog is hand-carried to its own run every morning, and is put to bed in its own crate at night. The Kennel Manager also lives in this building in his own apartment, ensuring that someone is with the dogs night & day.